Netveano is a small, but dedicated website design company based in San Jose.
We specialize in website design, e-commerce sites, and search engine optimization.
We provide quality media services along with a wide range of technology solutions. We are a company that collaborates with the client to develop the strategy, vision, and creative solutions that build brand through extraordinary customer experiences. Contact us if you would like a free quote or consultation for your development project.
About us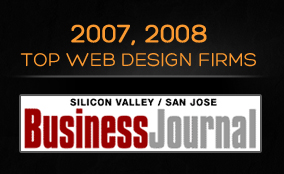 We are a one-stop shop, a full-service design firm that designs websites, graphics and programs. Although our specialty is website design and development, we have the expertise to help your business with a wide variety of graphic design projects. We love what we do and will put the same passion and dedication into every project – no matter the size.
We love, what we do :)
We believe that small teams such as ours are more effective because each team member gets involved with each project. This allows each team member to apply his or her personal expertise to each project. And each project is evaluated from various different viewpoints. We can do it all: from strategic positioning of graphics and content that grab the user's attention to beautiful design that represents your company's image and service. We can create easy-to-navigate content, clean, search-engine friendly code, and a fast loading site.
We are not your typical design firm; we are more like a family that wants to help your business grow and flourish. We focus on establishing long-term relationships with our clients. We want to be your company's web development and design partner for years to come.
Awards & Milestones
2004 - Founded
2007 - "Top Web Design Firms" recognized by San Jose Business Journal
2008 - "Top Web Design Firms" recognized by San Jose Business Journal
2011 - 75 web sites created & over 40,000 visitors
Web Design

Netveano is a professional website design company that specializes in creating clean, functional, and smart websites for our clients.
Having a website is a must today. But, having a professional-looking website is what separates you from your competitors and gives your business a boost. Our website design services and processes are custom-tailored to each client. We collaborate with our clients to understand each company's goals and learn about their business. A successful website requires careful collaboration and team work between our company and our clients.

We research your competitors and your customers – and learn about your company's service/product. We strive to understand your company as well as your own employees do. So, we design from your company's perspective and implement web marketing strategies to create a successful website.
Web Development

We know it can be difficult to conduct business when you don't have control of your website.
Netveano develops websites that include content management systems. This allows our clients to easily maintain their sites and update them within seconds. Creating or updating a page is just as easy as writing an email or using Facebook. You just type your content into a box and press a button. It's that easy!

In addition to our out-of-box ready system, we can also develop custom website applications, which are tailored specifically for your business and products. You may not need all the bells and whistles of a fully loaded content management system. We won't make your life harder by providing something more complex than you really need. Our customized website systems will be just right for your company and headache free.
Marketing

Everyone uses search engines to find information and websites, Netveano can strategically get you on top of the search engines with our search engine optimization (SEO) services.

Our services include search engine optimization for all of your web pages, building links, and blog writing. Google uses "robots" known as crawlers that scan through your website for keywords and relevant content. First, our SEO experts will clean up your code so it is optimized to allow Google crawlers to quickly scan your web site. Then our professional SEO content writers will write a blog including useful content and relevant keywords linking back to your website. The blog entries contribute fresh new content to your site. Google gives higher page ranks to websites that produce new content regularly. In addition, the crawlers recognize every new page or article added to a website; this encourages them to continuously revisit your website and re-crawl. The more they re-crawl, the more visible your site will be!